About Us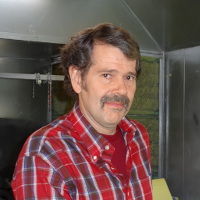 February 2022 ===> Contact Don DIRECT at donaldmills442@gmail.com
Bullseye Automotive Appraisal, LLC, located in central North Carolina, provides automotive consulting, prepurchase inspections and appraisal services to individual clients, insurance companies, attorneys and lending institutions. Knowledge includes decades of experience in mechanical repair, body repair, painting, welding and restoration of American, Asian, European, Antique, Classics, Hotrods, Modifieds, Musclecars and Customs as well as daily drivers, trucks and motorcycles. We apply our expert knowledge on auto market values, diminished value, and insurance to provide you with the documentation and proof you need to establish the value of your vehicular asset.
We specialize in insurance verification and dispute, diminished value, lemon law, legal consultation, automotive arbitration, and mediation, divorce and estate. Bullseye Automotive Appraisal, LLC can appraise any year and make of vehicle. Book an appraisal today to protect your assets from an insurance dispute should there ever be a total loss situation, or to determine the fair market value of your vehicle for insurance purposes.
History
February 2022 ===> Contact Don DIRECT at donaldmills442@gmail.com
Established in 2004, Bullseye Automotive Appraisal, LLC was founded by Don Mills when he realized his extensive knowledge of cars restoration and market values would be best applied to automotive appraisal. Don started his automotive career by restoring his father's originally new purchased 1965 Oldsmobile 442. He still owns and enjoys that car. His first automotive job was at a mechanical automotive repair facility. He then went on to manage the core rebuilding department and restoration facility of a major British Automotive Parts Distributor.
Don also worked in several European Automotive body shops before starting his own shop "Arc and Anvil Auto Restorations". Where he has completed body on and body off restorations on a wide spectrum of automobiles. In 2003 Don tested for and earned a North Carolina Department of Insurance independent adjuster's license. He then became a Certified Appraiser.
He takes continuing education insurance courses to maintain his adjuster's license, and continuing education courses to maintain his Appraisal Certification.
February 2022 ===> Contact Don DIRECT at donaldmills442@gmail.com